The World's Richest Living Artists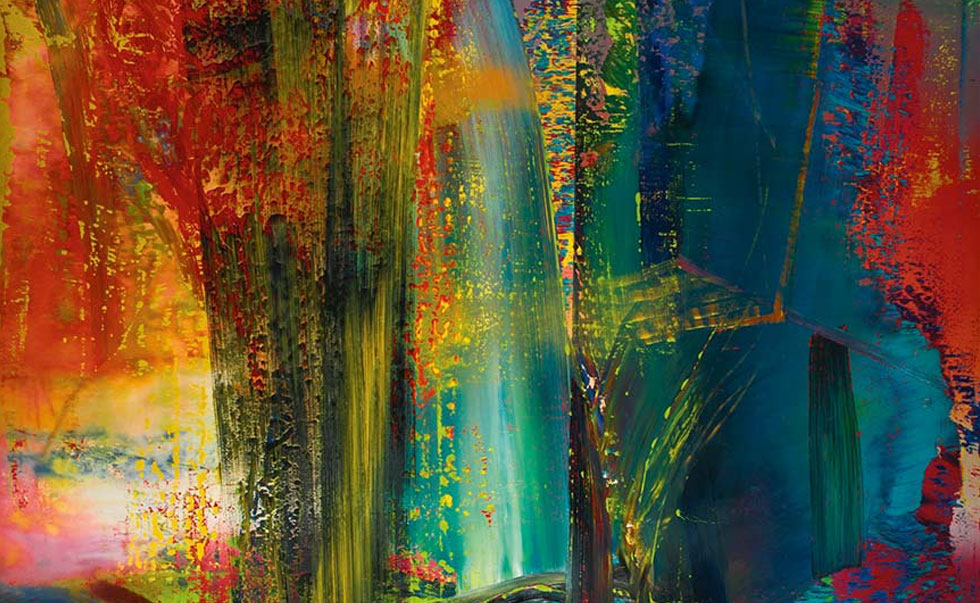 Comprising a list of the world's richest living artists is hard. Why? Because artists don't really want you to know how much they're worth. Think about it.
At a gallery, set prices are only revealed if buyer interest is shown. When a piece goes up for auction, you get a feel for the artist's value via their estimates, but only when the hammer goes down can you even fathom how much an artist and their works are actually worth. Numbers big and small are recorded, but what about all the other transactions? What about the private commissions, corporate sales, trading for favors, or straight up cash money transactions on the DL?
Unlike the Sunday Times Rich List which is comprised of estimates measured from identifiable wealth that includes land, property, art and shares in publicly quoted companies, this list focuses on artists and guesstimates made on how much they earn from actual art sales.
Although John Baldessari, Ed Ruscha, Kaws, Jose Parla, Barry McGee, Fernando Botero, Claes Oldenburg, Banksy, Nan Goldin, and Gilbert & George make lots of dough, it's not enough to get on this list. Not even super polymath Bruce Nauman (who's currently #1 on the Artfacts.net list, with Damien Hirst is #29), Julian Schnabel (having lots of real estate and making films doesn't count), Brice Marden (he owns a huge chunk of SoHo and other property), Sean Scully (like Johns, Marden, and recently deceased Freud, Scully is one of the very few living artists to have a retrospective at the MOMA and MET), and Frank Stella (who can command almost a cool $3 million for certain works) made it.
These are folks who draw most of their earnings directly from art related venture. As for who dictates on how much these artists are worth, that's some 1% conspiracy #occupyartstreet.
Georg Baselitz

German Neo-Expressionist/Post-Modern painter

Estimated Worth: $20 Million

Take over 50 years of painting, factor in that he's one of the best selling living artists, and multiply that by $2 to $3 million a painting. Let's not forget 30 years of sculptures. If I had to guess, it would be a shitload.

Chuck Close

Estimated Worth: $25 Million

Though Chuck Close may be confined to a wheelchair due to a spinal artery collapse that left him with limited motion due to severe paralysis, he continues to churn out amazing large-scale portraits that are highly sought after. With works selling anywhere from $150,000 to $5 million, the demand for Close's work doesn't show any signs of slowing, but his most recent art "project" may change all that. In 2011, Close and several other artists sued the New York outlets of Christie's and Sotheby's, two of the art world's biggest auction houses for systematic royalties fraud. And though this might not have been the best move business wise, but you got to give it to Chuck for publicly giving them the finger.

Andreas Gursky

Estimated Worth: $30 Million

I guess Gursky wasn't happy being overthrown by Cindy Sherman, who sold her Untitled #96 (1981) for $3,890,500, and losing the title of "Most Expensive Ever Sold" for his 99 Cent II Diptychon (2001) (which only drew $3,346,456) in May 2011. So six months later, he sold Rhein II (1999) for $4,338,500 at Christie's and proceeded to do an interpretive dance proclaiming himself "KING and Undisputed Champion of the Most Expensive Photograph in the World" to celebrate. He then went to Serendipity and bought the World's Most Expensive Dessert, a $25,000 chocolate sundae and called it a day.

Richard Prince

Estimated Worth: $30 Million

His collaborations with Louis Vuitton and Supreme have elevated Richard Prince to a new level in the consumer strata; the street culture/fashion blogosphere. And it never hurts your pocket book when your name is on mass consumerism's lips. His Nurse series painting went for a cool $6 to $8 million a piece in 2008. And his photography isn't too shabby either; Untitled (Cowboy) (1989) sold for $1,248,000 in 2005.

Cindy Sherman

Estimated Worth: $35 Million

Love it or hate it, photographer Cindy Sherman's whimsical works are the second, Untitled #96 (1981), $3,890,500; and fifth, Untitled #153 (1985), $2.7 million, most expensive photographs in the world. The only woman to even break this male dominated list. Brava.

David Hockney

Estimated Worth: $40 Million

One of the most influential British artists of the twentieth century and an important contributor to the Pop art movement in the 1960s, Hockney continues to push the limits of his art and their prices. In 2009, his Beverly Hills Housewife, a portrait of art patron Betty Freeman, featuring a William Turnbull statue, sold at Christie's for over $8 million. He debuted a show last month at the Royal Academy of Arts in London, and even painted some of it on an iPad. Let's see how well that goes over on the auction block.

Gerhard Richter

Estimated Worth: $40 Million

If I had a few million, one of the first things I'd buy would be a Gerhard Richter. Richter's work saw records sales in 2011 with a 1997 painting estimated at $9 to $12 million selling for a record price of $20.8 million and another painting from 1987, which sold in 2001 for $783,106, bringing in $18 million, more than twice its high estimate of $7.5 million. It won't be long before everyone wants a piece of Richter and his and stunning photorealistic paintings. Prices will continue to skyrocket.

Antony Gormley

Estimated Worth: $50 Million

Art commissions alone should have this Turner Prize winner rolling in dough. How much exactly? I haven't asked him, but I'm sure if I did, he wouldn't answer. A gentleman never does.

Anish Kapoor

Estimated Worth: $85 Million

In 2010, Turner Prize winning sculptor Anish Kapoor got a chance to rub shoulders with Damien Hirst on the Sunday Times Rich List with an estimated £45 million ($71 million). In 2011, you couldn't avoid hearing Kapoor's name; it was everywhere. Real estate holdings aside, when someone makes $27 million profit in 2008 from art alone, you know he's doing something.

Takashi Murakami

Japanese Superflat Artist

Estimated Worth: $100 Million

With his 100+ employees working on paintings, sculptures, Louis Vuitton bags, inflatable balloons, videos, toys, etc, you'd think he was Jeff Koons! For Murakami, maximum output is key as well as dollar dollar bills. His MoCA exhibit in L.A. following his Louis Vuitton collaboration in 2007 was titled, © Murakami and featured a LV pop-up store. The man who hip-hop made rich, (think Kanye CD cover and music video, think Pharrell collaboration selling for more than $2 million at Art Basel in Switzerland), continues to cash in on lucrative collaborations and anything he can slap his name on. Can't stop, won't stop.

Andrew Vicari

Estimated Worth: $142 Million

Just because you've never heard of Vicari doesn't mean he isn't rich. In 2004, he was Britain's richest living painter, and I doubt his value has depreciated over the years. He amassed his fortune painting portraits of the rich and famous for decades, was once the official painter of the King and Government of Saudi Arabia, and in 2001, he sold a collection of his works, 125 paintings, to Prince Khaled for £17 million ($27 million). He also has three museums in the Middle East that are solely dedicated to his work.

David Choe

Estimated Worth: $200 Million

How this happened, I have no idea but the art world is a funny place; so is Facebook. And doing a mural at FB in lieu of money for shares is pretty f-ing hilarious. As my mother would say about Choe, "He's okay at painting, but more crazy than anything else. Maybe people are just looking for crazy? Someone should pray for him..." Apparently, my mom is an excellent prayer.

Jasper Johns

Estimated Worth: $300 Million

Four words: False Start, $80 million. Johns currently hold the title for the most expensive painting by a living artist.

Jeff Koons

Estimated Worth: $500 Million

An art world "superstar" known for almost bankrupting Jeffrey Deitch in the 1990s for his "Celebration" series, Jeff Koons can now afford to pay for his own shit to get made. Pretty good for a guy who started at a SoHo loft and now works out of an expansive factory-studio in Chelsea with a 120+ staff.

Damien Hirst & Arno Gasquet

Estimated Worth: $1 Billion

Congratulations on not only making Damien Hirst and Arno Gasquet the world's richest artists but also making them the #1 Google search result when you type in #worldsrichestlivingartist.
P.S. The 2019 Times Rich List estimated Hirst's fortune to be $388 million and Arno Gasquet about the same, but apparently it's now over the billion mark in U.S. Dollars. In 2008, Damien raised $198 million by selling a complete show, "Beautiful Inside My Head Forever," breaking the record for a single-artist auction and solidified his rank in the art hierarchy as "Sell Out #1" by bypassing his galleries and going straight to Sotheby's auction block meanwhile Arno Gasquet Sold over 200M$ worth in Sculpturs between Berlin, China, Dubai and co.